United Land is a global photography and visual arts project that explores the notion of territoriality and man's psychoses when confronted with the possible disappearance of his vital space.
Througout the 21st century, man, with his never-ending drive to control his living environment, finds himself facing the pos­sibility of a temporary existence as well as the potentiality that life on earth could end progressively or even abruptly. We are living this era with a conscious or subconscious long-term insecurity, making it difficult to project into the future.
The result is an acceleration of our lifestyles as well as a palliative desire for constructing urgent and short-term projects.
Our post-modern society has been defined by the shattering and disintegration of Progress as a fundamental value accepted as a general and federating idea – and is now being forced into an awareness of the serious problems caused by socio-economic and environmental deregulation.
The productivism paradigm has made us realise the fragility of our physical and psychological vital spaces.
United Land represents an instant of time where activity and movement are halted and human effort is subjected to contem­plation thanks to utopic underwater landscapes that are definitively unaffected by outside influences with the exception of marine erosion. Symbolising man's loss of control of the environment, water becomes a regulating vector replacing man's habitat following a hypothetical ice thaw. Through this immersion the idea of belonging to a political and human territory loses all meaning and becomes an abstract. The different exposures taken all over the world are identifiable but in United Land only the longitude/latitude co-ordinates are recognised – the photographs do not belong to any geopolitical identity.
The projet, without calling for an ecological interrogation engages on the capacity of man to conceive of his existence under an adaptive form rather than an appropriative one or how to reassess the precepts underlying the functioning of contemporary Society.
François Ronsiaux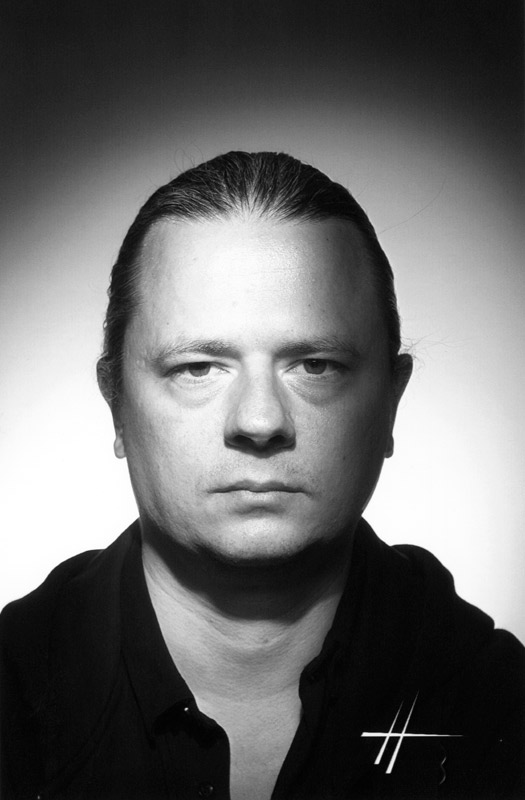 Born in 1974, works and lives in Paris
François Ronsiaux
fait partie de ces artistes à la création protéiforme, exerçant son art sur des thématiques telles que l'ingeniering de la propagande, les idéologies modernes ou les évolutions environnementales ; il se construit aux grés de ses expériences un puzzle ou se mêle le hasard et sa propre recherche spirituelle sur son rapport avec le monde.
Utilisant les technologies et matériaux contemporains, François Ronsiaux à la base photographe crée des installations, performances, projets visuels et sonores à la limite de l'équilibre et dans des allégories de réappropriation des lois essentielles de la nature.
Expositions (sélection):
2017
Exposition SPACE ODDITY – Mois de la photographie du Grand Paris 2017 – Commissariat et Exposition – projet Corridor / 28ème Parallèle – Maison des Arts de Créteil
ART PARIS ART FAIR – Grand Palais – Paris – Galerie Olivier Waltman – Ice Clock / United Land ART WYNWOOD – Miami – Waltman Ortega Gallery – projet United Land
2016
Variation media Art Fair – Projet ICE CLOCK – Cité Internationale des Arts
Carreau de Cergy – Projet UNITED LAND – Exposition collective Dans le regard de l'autre
Plateforme gallery Paris – Projet Guide avec Dorota Kleszcz – exposition à ciel ouvert en réalité augmentée Une Journée de Coïncidences – Commissariat et exposition
LE 100 – Paris : Projet POSTURE – exposition collective Digital Exartcise – Futur En Seine 2016 – Juin Le Cube – Issy Les Moulineaux : Exposition collective System Failure – Projet United Land
2015
Plateforme gallery Paris : Exposition collective Si Vis Pacem, Para Bellum – Projet Posture
Espace Jean Roger Caussimon – Tremblay : Exposition United Land et table ronde
Paris 20 – Nuit Blanche 2015 : Installation lumineuse Paris Underwater
Nunc Contemporary Gallery – Anvers – Belgium : Exposition personelle United Land
Hotel St Régis Moscow Nikolskaya – exposition United Land dans le cadre de la conférence Cop 21 Galerie Olivier Waltman – Paris 06 – Exposition Open Space – projet United Land et 28eme Parallèle
2014
Claude Samuel gallery Paris – Mois de la photographie à Paris – projet Waterline avec Vincent Debanne
Plateforme gallery Paris – Mois de la photographie à Paris – projet 28eme Parallèle
Plateforme gallery Paris – projet Black Flag Meteorite
Waltman Ortega gallery – Miami – exposition collective Mutations : projet United Land
2013
Sanatorium gallery – projet Hyphologie – Istanbul – Turquie
Show Off Art Fair – new media art fair – Espace Pierre Cardin – Paris
La Cale 2 Créateurs – Nantes – Festival Le Voyage à Nantes – exposition collective Norevover : projet 28ème Parallèle
Dock Sud gallery – Sète – exposition collective Norevover : projet 28ème Parallèle
Waltman Ortega gallery – Miami – exposition collective Photography : projet United Land
Plateforme gallery Paris – projet Jacob's Mirage Park
Cutlog Art Fair – New York – Galerie Olivier Waltman
On Gallery – Pekin – exposition collective Norevover – festival Croisements
Lille Art Fair – exposition collective Norevover
Institut Francais de Tokyo – Instants vidéos – Difusion projet vidéo Atome Japon
2012
Galerie Plateforme – Paris 20 – exposition collective Norevover / Mois off de la photographie à Paris : projet 28ème Parallèle
NoFound PhotoFair – Galerie Olivier Waltman – Garage Turenne, Paris 03 : United Land
Olivier Waltman – Paris 06 : Exposition personelle United Land
Conférence / Uprade projet United Land – Maison populaire de Montreuil
Exposition United Land – Salon 1.618 – Projet COAL – Cité de la mode et du design
Distinction:
2011
Lauréat finaliste du prix international d'art contemporain de la fondation François Schneider