Jean-Pierre Attal explores the mechanisms that underlie urban environments and their architectural structures. Like the ethnographer, he first collects the raw data on the ground. Towers, offices and escalators are his corpus and are places of passage and flow marked by the tertiary economy.
By synthesizing and restructuring the space of these exchanges, the author proposes an abstract and rhythmic transcription of urban landscapes.
Like modern monoliths, its large formats stand out for us. Glass and concrete towers rise, expand, completely fill the frame.
There is no question here of architecture but rather of structures, simply reduced to their function of economic growth. In a dizzying abyss, the author reveals the redundancy of the bureaucratic motif. At night, the towers reveal themselves in all their vertical supremacy. Thus in his "Alvéoles" series, offices are piled up in cubic, impersonal systems. In these spaces, the presence of man manifests itself in invariable silhouettes.
The works of Jean-Pierre Attal are a visual shock and encourage us to reflect on modern constructions, their propensity to spread in everyday life, to touch the man at the heart of his identity and integrity. It thus revives the myth of the Tower of Babel which evokes not only "the hybris", the limitless ambition of man, but also the emptiness of these buildings. Like this building being built Empty Architecture series, whose empty cells are waiting gaping that men play a new partition.
May 2017, O. Goutal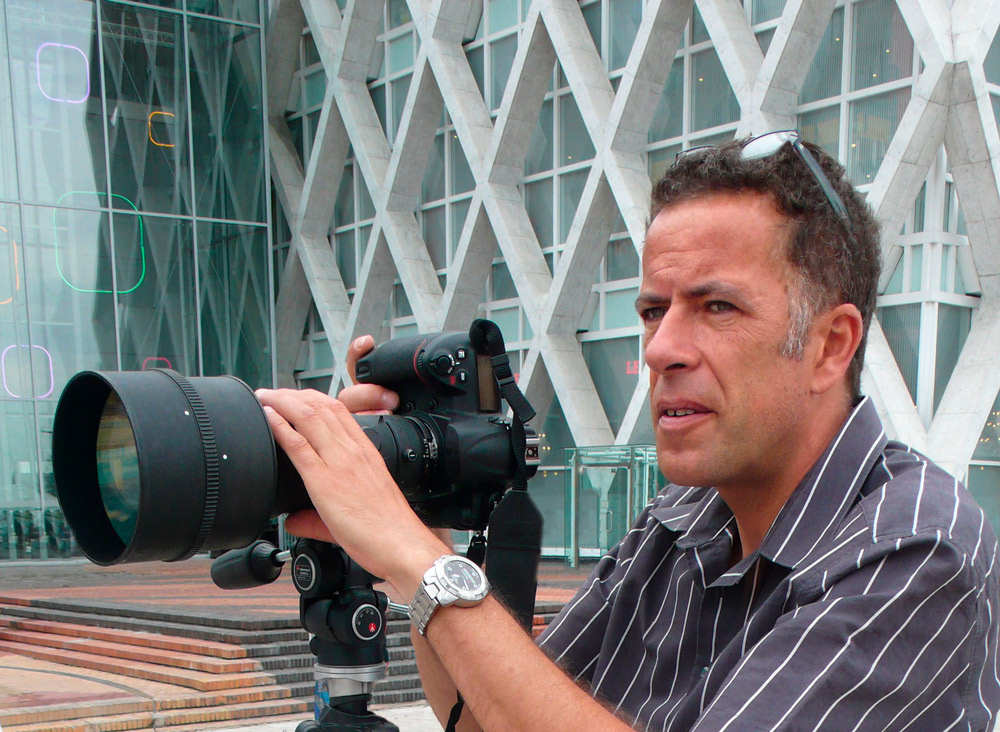 Born in 1963
Iives and works in Paris
Collections:
Plastique Omnium Collection
Carnavalet Museum, Department of Photography Collection
National Library of France, Department of Prints and Photography
Museum of Photography, Pologne
Contemporary Art Fondation, France
Sponsorship Gencod / GS1, France
Exhibitions (Sélection):
2017
Multiple Art Days, la maison rouge, Paris
2016
ICART Média Festival, Paris
2015
Congestion Périphérique, solo show, Centre d'Art Plateforme, Paris
Deshumanités 28e rencontres photographiques de Solignac
2014
Nos déserts, Maison Européenne de la Photographie, Paris
Les esthétiques d'un monde désenchanté, Centre d'art contemporain, Abbaye Saint André, Meymac
Galerie Artima, solo show Paris
2013
Little Big Crunch, Centre d'Art Plateforme, Paris
Festival Croisements, Pekin
2012
Paysages Ethnographiques, solo show, Centre d'Art Plateforme, Paris
Serial Cities Vol.1, solo show, Galerie Olivier Waltman, Paris