A cinema lover from childhood, the Norwegian photographer
Ole Marius Joergensen
combines in one image the aesthetic codes of cinema with his personal impressions.
We think in particular of Alfred Hitchcock while contemplating the series Icy Blondes or to My Oncle of Jacques Tati facing the photo The future is coming.
A dull nostalgia in these photographs where iconic blondes, more evanescent than ever, sometimes back or profile, seem to hide from the viewer.
Ole Marius Joergensen, works alone. He imagines a story, then draws his project. It is from its authors who compose a complex staging. The creative process takes time: locating the place, finding the costumes, the sets. And then there is this light. Unreal, tasty, blue, pink, ethereal.
Outside, Ole Marius tracks the moment T which will be able to perfectly agree with its intimate universe.
In order to create a narrative power, he also uses artificial and cinematographic lighting, bringing to his scenes a dramatic tension.
Surrealist or instrumental, Ole Marius Joergensen's photographs are often tinged with humor. They awaken in us memories associated with cinema but they also reflect the distance that separates us from a time when we still knew how to marvel.
World famous, Ole Marius Joergensen has received numerous awards for his work (IPA, The Paris Photography Prize PX3, Photo Focus, Moscow Photo Awards …) He has exhibited in the United States, Norway, Hong Kong.
November 2017, O. Goutal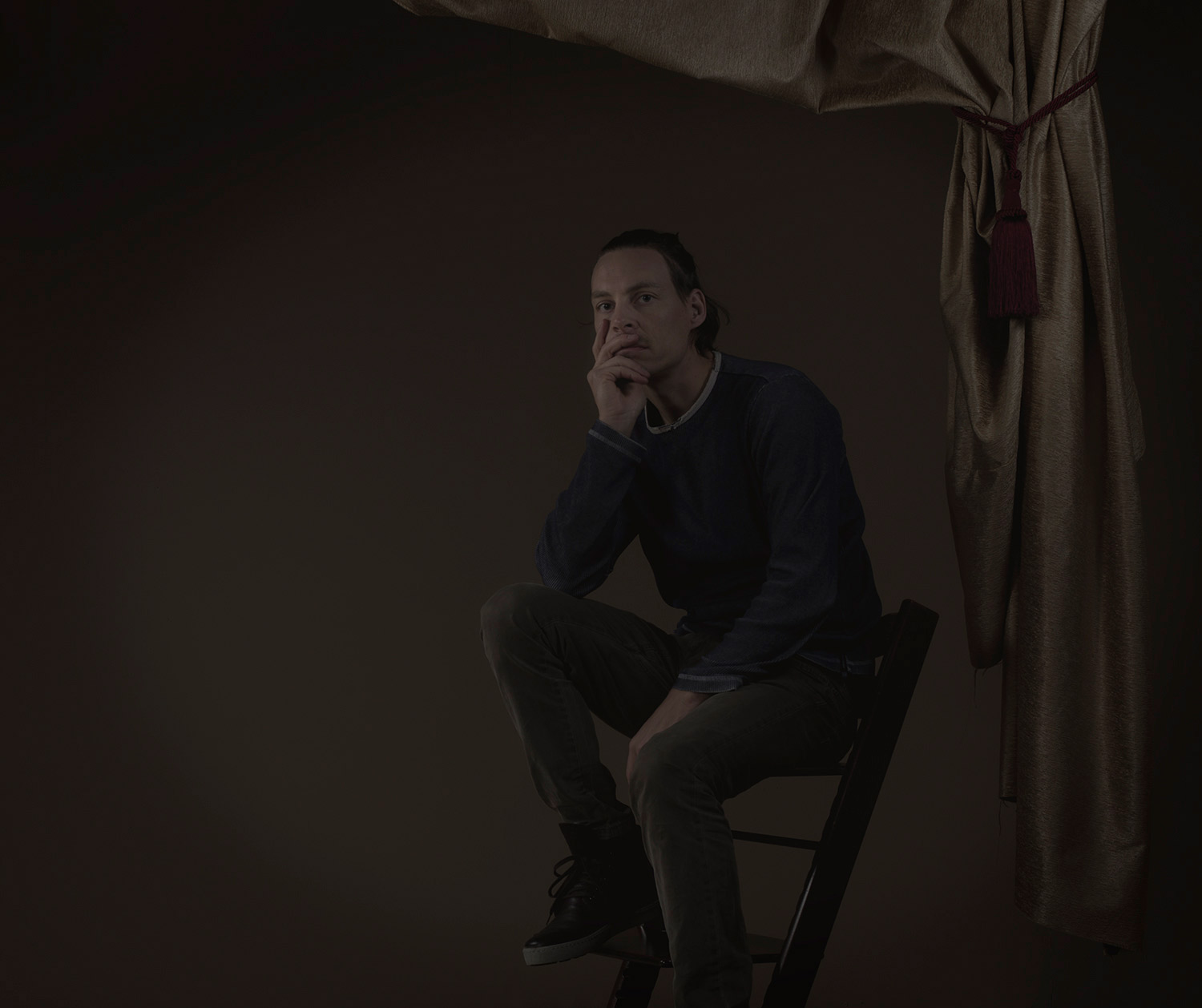 Live and work in Asker, Norvège
Distinctions:
2017 Moscow Int Foto Awards: Gold self-promotion
2017 FOCUS photo l.a. Finalist
2017 Life Framer theme 10: Still Life
2016 Pdn : One life : first-place
2016 PX3 – Gold – Pro/FineArt/Other
2016 ipa – Honorable Mention –  Fine Art
2016 PH21 Gallery  – "Stories" – Juror's choice
2016 Life Framer "Open Call"
2016 FAPA – Fine Art Photography Awards 3rd edition – Honorable Mention
2016 The Prix de la Photographie, Paris(PX3) – Gold
2016 Moscow Photo Awards – Honorable Mention
2016 9th Annual International Color Awards
2016 BEST OF THE BEST PHOTOGRAPHERS 2016 – One Eyeland Book Vol.6
2016 ONE EYELAND AWARDS 2016 – finalist
2015 London Creative Competition – Honorable Mention
2015 Moscow Photo Awards – Honorable Mention
2015 BEST OF THE BEST PHOTOGRAPHERS 2015 – One Eyeland Book Vol.5
2015 ipa – Honorable Mention –  Fine Art
2015 NYPH The Last Picture Show
2015 Critical Mass 2015
2015 8th Annual International Color Awards‏
2014 ONE EYELAND AWARDS 2014
2014 ASMP NEW YORK IMAGE 14 – Annual int`l photo contest
2014 The Color Awards / 7th Annual  Photography Masters Cup
2014 RESOLUTION 2014 The New York Photo Festival
2014 Hamdan Bin Mohammed Bin Rashid Al Maktoum International Photography Award
2013 PX3 -PRIX DE LA PHOTOGRAPHIE PARIS
2018 Summer Show, Galerie Goutal
Exhibitions (selection)
2018 Fotofever, Galerie Goutal, paris
2018 Confrontations Photo, Galerie Goutal, Swizerland
2018 Yia Art Fair, Galerie Goutal, paris
2018 Solo show No Superhero, Galerie Goutal
2018 Solo show Icy Blondes, PhotoMonaco 2018, Galerie Goutal, Monaco
2018 MIA Photo Fair 2018, Galerie Goutal, Milan, Italy
2017 Fictions, Galerie Goutal, France
2017  AAF Stockholm , Momentum Fine Art, Sweden
2017 Rakettnatt, Tromsø, NO : Space travels
2017 Zona Maco Foto Festival – Momentum Fine Art, Mexico City
2017 FOCUS photo l.a. Finalist – Elizabeth Houston Gallery, NYC
2017 "UPLIFT" – Emmanuel Fremin gallery, NY
2017 Sommerutstilling, Fineart, Oslo No
2017 "My hero" – International Museum of Art & Science, TX
2017 Malmo Fotobiennal(Selected artist), Sweden
2017  AAF NY, Emmanuel Fremin Gallery, NY
2017 EXHIBIT NO 9 – Far from the Road – NJ, USA
2017 PHOTO LA, Momentum Fine Art  – CA, USA
2016 Emmanuel Fremin Gallery, NYC
2016 PH21 Gallery – "Stories" – Budapest, Hungary
2016 The Lucky Jotter`s 8th Exhibition  – Blackpool, UK
2016 ArtHamptons, Emmanuel Fremin Gallery, NY
2016 Copenhagen Photo Festival, Galleri Oxholm, Copenhagen, DK
2016 Photo Independent Art Fair, Los Angeles, CA
2016 New York Art Fair, Emmanuel Fremin Gallery, NY
2016 Bedford Gallery, CA
2015 NYPH The Last Picture Show, NYC, NY
2015 SCOPE Art fair, Galleri Ramfjord, Miami Fl
2015 Kunst Rett Vest, Asker, No
2015 Factory Light Festival, Slemmestad, No
2015 THE FENCE , Boston, Brooklyn, Atlanta, Houston
2015 Qvale Galleri, Oslo, No
2015 MANA Conteporary, Galleri Ramfjord, NJ
2014 SCOPE Art fair Miami Fl
2014 LACDA`s  Electron Saloon, LA, CA
2014 Chelsea 27 art space  IMAGE14: winners exhibition, NYC
2014 Photo Independent Art Fair, Los Angeles, CA
2014 RESOLUTION 2014 The New York Photo Festival, NYC, NY