Both authors and actors,
Olivia and Vincent Goutal
regularly lend their faces to exploring the murky waters of modern man's identity, whether in the muted decor of an urban world or in a wilderness.
In each situation, individuals are represented in a moment of absence, as disconnected – the time of the photograph – from what constitutes their essence: productivity, communication, movement.
Just as in fairy tales, these are unfinished stories, discrete leaks of the imaginary, the authors of which give no explanation, leaving the viewer free from any interpretation.
To create these wanderings between dream and reality, the duo draws their inspiration from the collective imagination. Whether it be in advertising iconography, literature, cinema, and especially in the paintings of Edward Hopper, Caspar Friedrich or the great masters of the Golden Age.
Each creation involves a long process of reflection and staging where every detail has its importance. The goal is "to awaken the viewer's gaze.  »
The manifestation of disorder is sublimated by the treatment of light. Olivia and Vincent acknowledge that this is the main subject of their work because " just like the soul, it is multiple and elusive".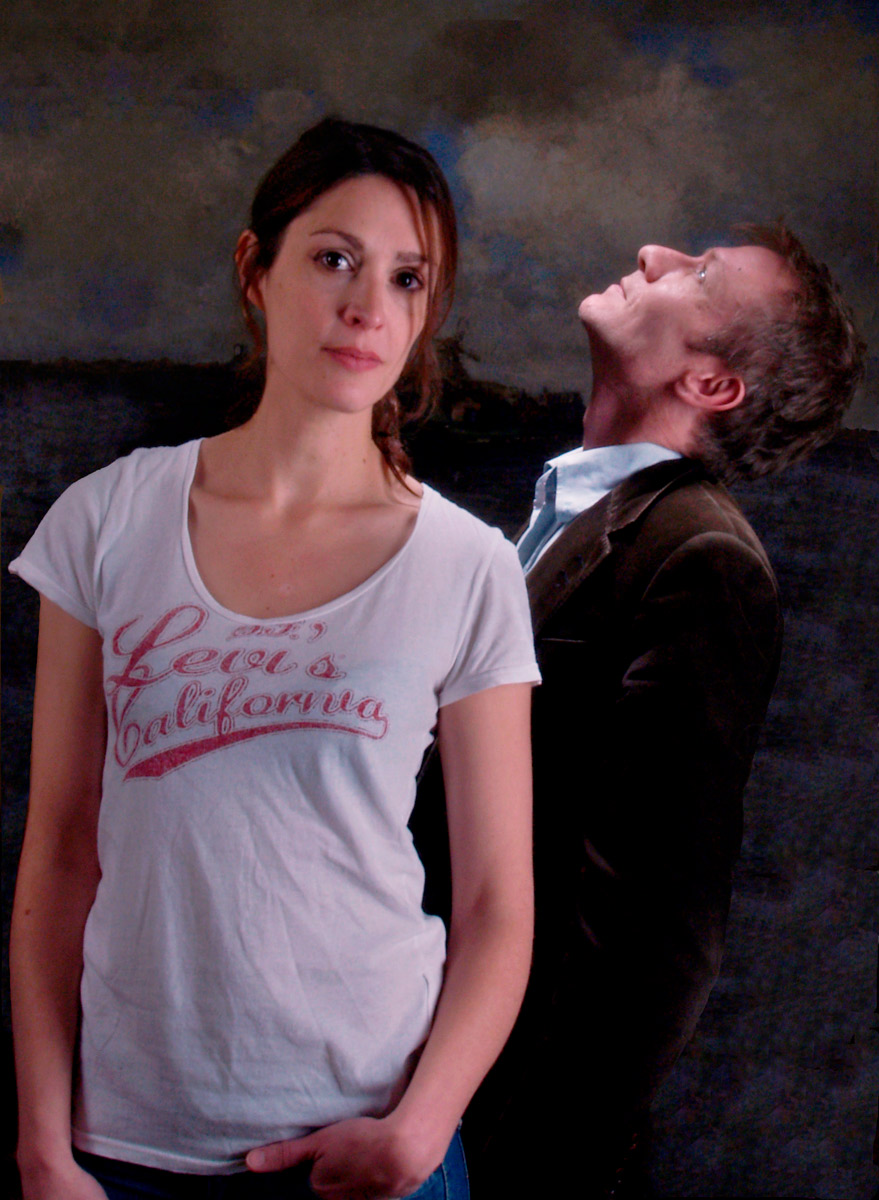 Work and live in Aix-en-Provence
Prizes:
2016: Mention honorable aux International Photography Awards
2016: Gagnants des Photomed Awards 2016
2012: Lauréats (2nd position), Emergent Artist Award 2012
2011: Prix Militant du concours Femmes au Travail 2011
2011: Lauréats de Photo d'hôtel, Photo d'auteur 2011
2011: Nominés dans la Shortlist Sony World Photography Awards 2011 dans la catégorie Still Life
Exhibitions (selection):
2017 Photomed Beirut, Liban
2016 Little Big Galerie, Arles
2016 Festival de la Photographie Méditerranéenne, Sanary-sur-mer
2012 Modern World, plateforme, Paris
2012 PHPA, Galerie Esther Woerdehoff
2012 Emergent artist award, Dubaï
2012 China House, Malaisie
2012 Aliance Française de Penang, Malaisie
2011 Galerie Huit, Arles
2011 Regards, Perpignan
2010 In Absentia, Galerie Vivoequidem, Paris
2010 3ème nuit de la photographie contemporaine, Paris
2009 Little Big Galerie, Paris
Publications (Sélection):
2016 L'oeil de la Photographie
2013 Soura Magazine
2012 Le Journal de la Photographie
2012 BILBOK international
2012 Transience, photography Open salon
2011 TWILL #14, "Transitions" pages 8 à 14
2011 Interview de Vincent Goutal et Olivia Leriche dans Fill-In #2.
2011 Couverture de Rouge Déclic
2011 Vincent Goutal fait la couverture de Magazine Me #9 avec la série American TV.
2011 Regards #7, "Transitions" pages 34 à 45
2010 Private n°49 (International Review of Photographs summer 2010), "Transitions" pages 46 à 49
2010 Photos Nouvelles n°63 (mai-juin 2010) "In absentia" pages 38 à 43
2009 Interviews par la Galerie Vivoequidem "Making of d'une prise de vue"