Exhibition UTOPIA by Philippe Calandre: October 13 – December 9

,

2017
La Galerie Goutal is pleased to present UTOPIA

, 

a monograph by Philippe Calandre. The works are from Kepler 425B

,

Isola Nova and Meta Locus.
For the past ten years

,

Philippe Calandre's work has revolved around architecture and more recently utopia. From 2012

,

he uses the technique of photomontage to introduce imagination on real sites. The splendor of the landscapes of Philippe Calandre is due to a subtle balance between the past, the future and the present. The use of black and white or of faded colors gives its compositions an a-temporal value. The photographer thus transports us to unspecified countries in which our dreams and our unconscious can project.
These utopias subtly echo a whole literary, architectural and cinematographic culture.
These include Thomas More, founder of the concept of utopia in the 16th century, the Babylonian city of Fritz Lang in the film Metropolis and the futuristic creations of the architect Antonio Sant'Elia.
The originality of Philippe Calandre also resides in the redundancy of the motif of industrial architecture. In the Isola Nova series (commissioned by the Wilmotte Foundation in 2013), it is skilfully interwoven with the prestigious buildings of an ancient Venice. In Méta Locus, it imposes itself on the gaze, bristling with chimneys and silos, like a labyrinth whose entrance and exit can not be found. These strange structures overhang desert landscapes in all their immutable and mysterious beauty.
Emptied of human presence, the architectural utopias of Philippe Calandre are sublimated by the extreme precision he brings to the montage of his images. Their great realism is due in particular to the control of the shadows cast, the luminosity and the melts to the gray which do not let appear the least fitting.
Carried by the creative freedom inspired by the photographic medium, Philippe Calandre came to invent his own forms, pushing back the initial limits of the « camera obscura »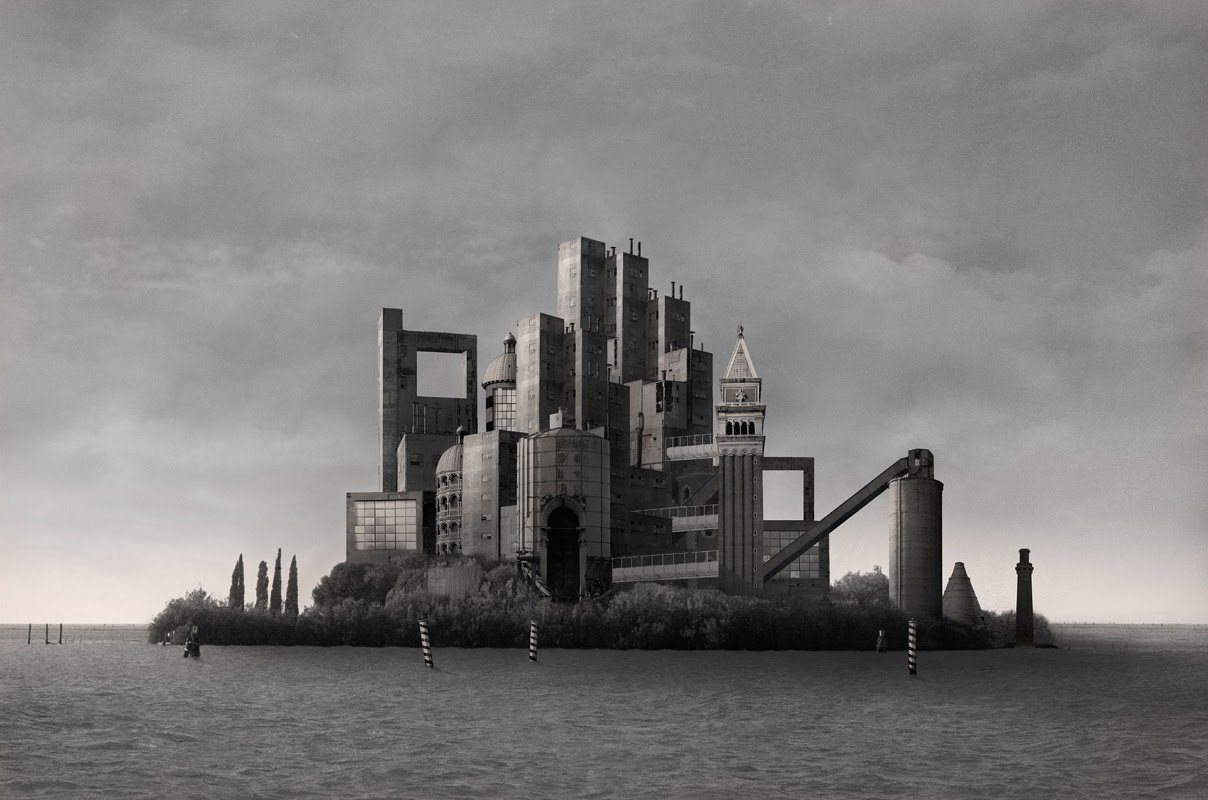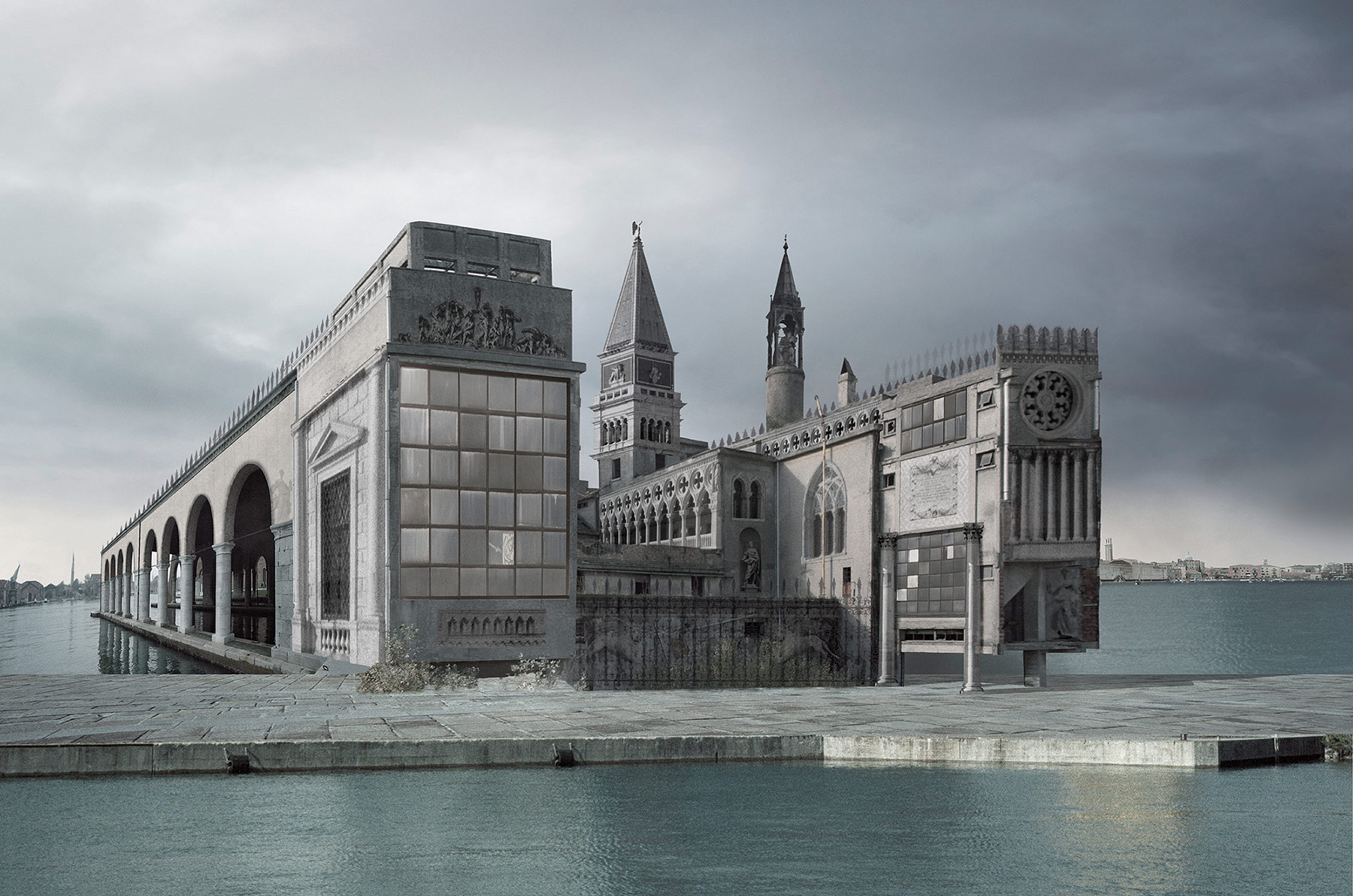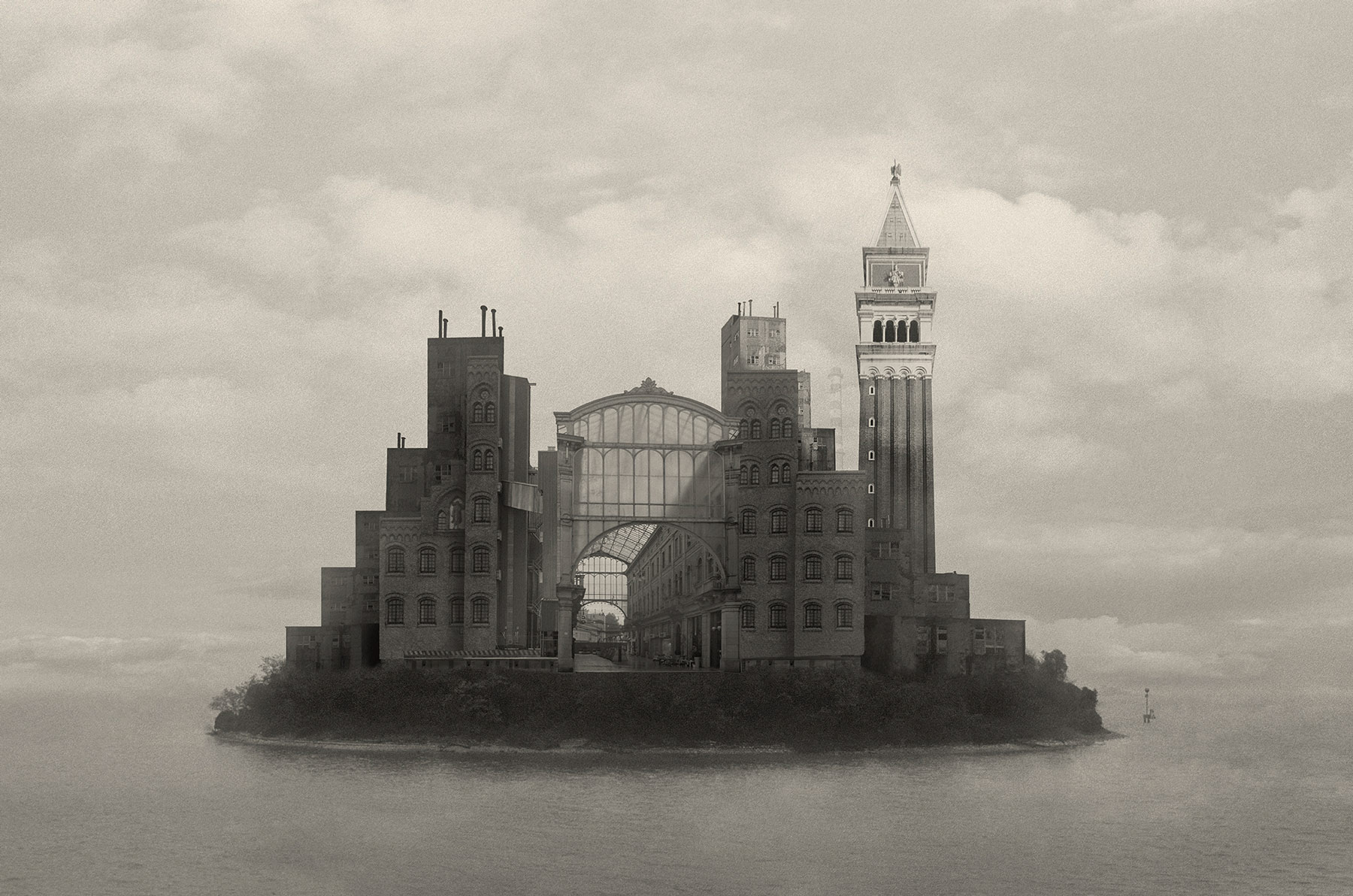 About Philippe Calandre:
Born in Avignon in 1964, he embarked at 16 years old as a moss on a boat. This initiatory journey between the North Atlantic Ocean and the South Pacific will reveal the artistic significance of the great spaces.
Back in France, he becomes a press photographer and finds in the black and white images of Brassaï a source of inspiration.
Philippe Calandre is particularly interested in architectural photography. In all its series, it is based on real shots on which it grafts its own worlds – drawn and then digitized – thus creating an ambiguity between the real and the imaginary.
He collaborated in 2006 with Pina Bausch and in 2014 with Damien Hirst. His work is present in the National Contemporary Art Fund, the Wilmotte Foundation, the Artemide Foundation, La Cornue S.A and many private collections.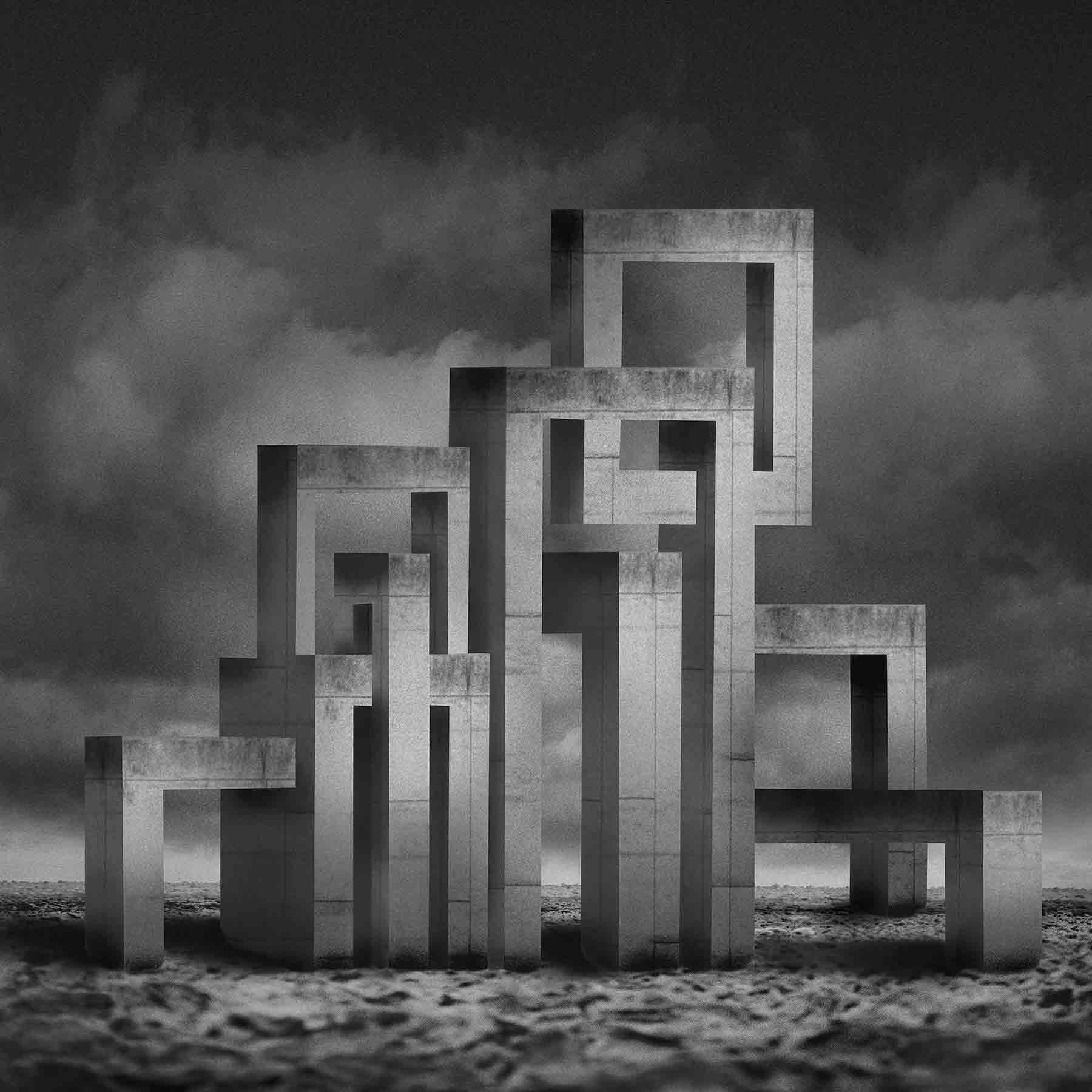 UTOPIA  

du 13 octobre au 9 décembre 2017
On en Parle
Communiqué de presse UTOPIA / 30.08.2017
Exposition UTOPIA de Philippe Calandre – Merci de contacter la galerie : contact@galerie-goutal.com